Game Information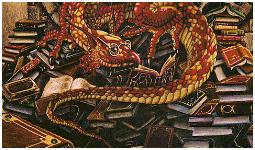 Threshold: a world of adventure, glory, intrigue, romance, and excitement. It is a world filled with beings of all sorts: some friendly and charming, others fiendish and desirous of tearing you to pieces and feasting upon your bloody entrails.
The Threshold game world is enormous in scope and within it are tremendous opportunities for character development. Among such opportunities are numerous types of political, economic, and social organizations that shape your character, and in turn can be shaped by your character.
By reading the pages in this section, you will start to get a good understanding of what the Threshold game world has to offer. However, this information is only the beginning of what is available to you within Threshold. Since every player can add to and affect the world in innumerable ways, these pages can only begin to illustrate what the Threshold game universe is like. It is truly a roleplaying environment like no other, and must be experienced in order to see how incredibly addictive and FUN it is!